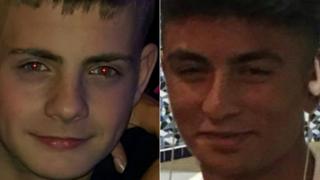 Three teenage boys were wiped out when a car hit them close to a bus stop in west Greater london on Friday evening in what law enforcement have called a "horrific" accident.
Two of the kids, who were aged 16 and seventeen and had been heading to a birthday celebration, have been named locally as Harry Louis Rice and George Wilkinson.
The accident happened in Shepiston Lane, Hayes, near a petrol station.
A man, 28, who was within the Audi involved in the crash, was caught on suspicion of causing loss of life by dangerous driving.
The suspect was detained simply by members of the public, and was then delivered to hospital for treatment before going to some north London police station just for questioning.
At least one various other male is reported to have remaining the car following the collision.
Police said they were carrying out everything they could to establish the full details and trace everybody involved.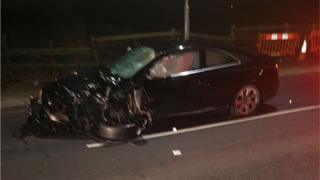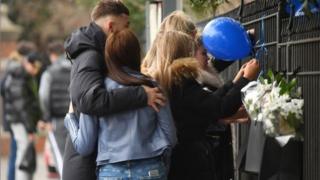 The boys' following of kin have been informed, and also a post-mortem examination will be held within due course.
The victims have yet to become formally identified, the Met Law enforcement said.
Some other teenagers who were standing with the children were uninjured.
Buddies who left flowers at the picture on Saturday said the teens were going to a 16th birthday celebration.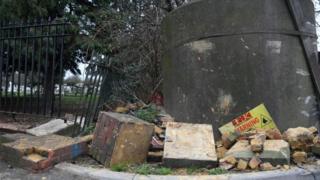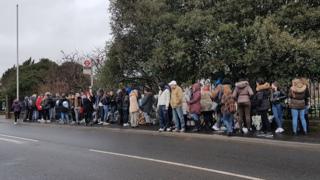 Staff at the nearby Esso garage said a group had been battling at the entrance to the forecourt right before the crash.
It really is believed the Audi was venturing at high speed before it installed the pavement just outside the entry and travelled a few yards later on before hitting a lamp publish.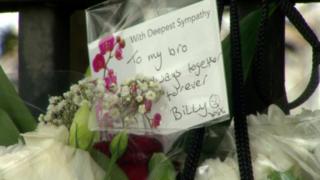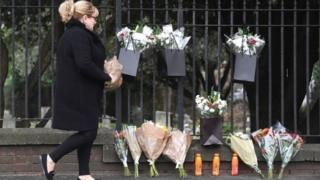 One person who transferred the crash scene said this individual saw friends of the victims assist a fast-response paramedic get tools from the car.
Schools administrator Jake Webb mentioned: "The lads were shouting to the phone. They were saying 'three in our friends are dead'. They were hysterical and in pieces. "
Tony Kitchin, 44, who is actually a security guard at a haulage company nearby, said: "This road is definitely busy 24/7. It's a speed snare.
"I'm really amazed we haven't had more dreadful accidents like this.
"No parent should have to deal with that. The heartfelt sympathies go out to the friends and family of the people who lost their lifestyles last night. "
De Sgt Jane Shaw, from the Met's serious collision investigation unit, mentioned: "There are horrific circumstances which have resulted in three young people losing their own lives. "
The lady appealed for anyone who saw so what happened to contact the police.
Short-term road closures have now been raised.