With a month to go before the world's major airlines must comply with Beijing's order to recognize Taiwan as part of China, U.S. carriers risk flying fewer mainland passengers by staying defiant.
While Japan Airlines Co., ANA Holdings Inc. and Australia's Qantas Airways Ltd. have changed how they described Taiwan on their websites, Delta Air Lines Inc. and American Airlines Group Inc. are among the last few standing, calling the island a region or country. They could face measures such as air-traffic control delays, ramp inspections, hold-ups at immigration and security checks, according to Robert Mann, the New York-based head of aviation consultancy R.W. Mann & Co.
"The present trade regime and rhetoric is getting ugly, and it may get far uglier," Mann said. "Short of an outright ban, the Chinese could make it commercially, operationally difficult for U.S. carriers arriving and departing Chinese airports."
Delta and American Airlines, which have until July 25 to fall in line on the Taiwan issue, say they are consulting with the U.S. government even as the White House dismissed the order as "Orwellian nonsense." A representative for United Continental Holdings Inc., the U.S. carrier with the most services to mainland China, declined to comment. The diplomatic spat comes amid a worsening tit-for-tat trade war between Donald Trump and Xi Jinping.
The major long-term threat is to the establishment of a China-U.S. "open skies" aviation treaty, a pre-condition for code-share alliances that can pass muster with antitrust agencies, Mann said.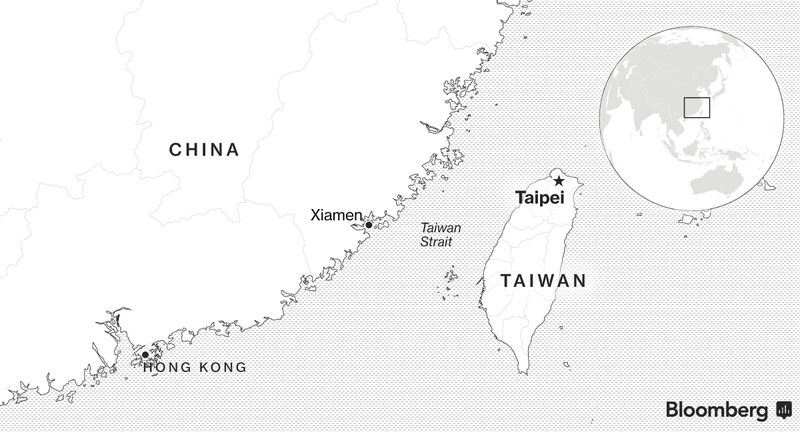 There are more options in China's playbook to inflict pain, said Corrine Png, chief executive officer and founder of Crucial Perspective Pte., a Singapore-based research firm focused on transportation.
"The U.S. carriers have much larger exposure to China routes and therefore have more to lose by offending China," she said.
China's government could prompt travelers from the mainland to boycott American airlines and could also impose tourism curbs by approving fewer package tours — a tactic that proved effective against South Korea when the country decided to deploy a U.S. missile shield last year on its soil despite China's complaints. Png said.
China, which says its relations with the U.S. rest on American acceptance of its "one-China" claim, has been lately angered by growing ties between the Trump administration and the island's government headed by pro-independence President Tsai Ing-wen. In March, Xi warned that efforts to widen divisions with Taiwan would be "punished by history."
As U.S. Confronts China on Trade, Taiwan Tensions Quietly Build
In April, the Civil Aviation Administration of China sent a letter to more than 40 foreign airlines, telling them that they shouldn't place China, Hong Kong and Taiwan on an equal footing, and must refer to "China Taiwan" or the "China Taiwan region." Maps must display the territories in the same color as mainland China and the websites can't place Taiwan in other categories such as Southeast Asia, it said. After some operators sought more time, the deadline was extended to July 25.
White House Press Secretary Sarah Huckabee Sanders said in May that it was part of a growing trend by the Chinese Communist Party to impose its political views on American citizens and private companies, which "will be resisted."
"We are reviewing the Civil Aviation Administration of China's request and will remain in close consultation with the U.S. government throughout this process," Delta said in an emailed statement. American Airlines is also consulting with the U.S. government, said Shannon Gilson, a spokeswoman.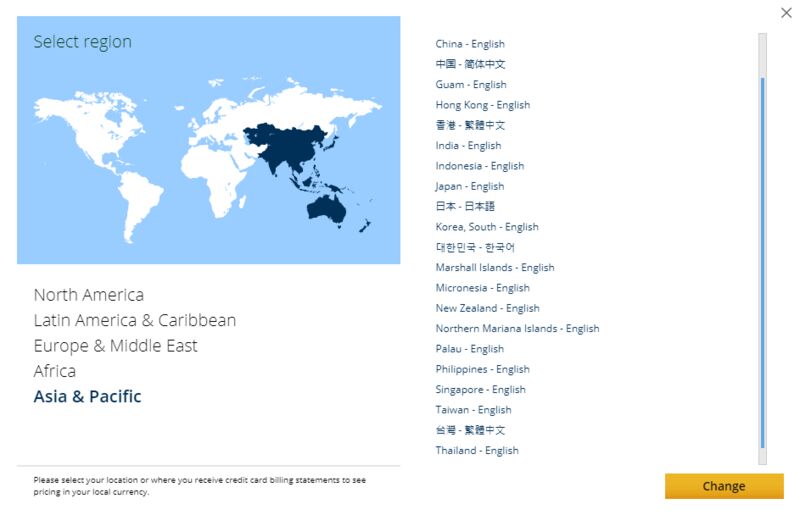 The U.S. carriers aren't alone. A spokesman for Air India, which flies passengers to Taipei through a code-share agreement with EVA Air and lists Taiwan as a country on its website, said it was a decision for the government to make. India's foreign ministry spokesman Raveesh Kumar didn't respond to a request for comment.
A representative for CAAC referred to previous statements regarding Taiwan. A letter dated April 25 cited regulations that could subject non-compliant airlines to punishments including curtailment of resources and administrative licenses.
The Tsai government in Taiwan isn't happy either as airlines bow to China's wish. The island's Ministry of Foreign Affairs called on international governments and companies to bravely resist China's "unreasonable request," according to a statement from the ministry on June 18.
"This isn't just a cross-strait issue, it is a threat to the international democratic community," Taiwan Presidential Office spokesman Alex Huang said in a text message the following day.